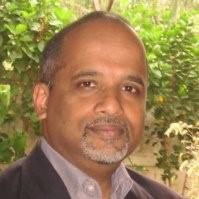 Swaminathan Subramaniam
Principal Consultant
,
Nutrea
India
"Dr Swami," is a physician-scientist who started as a pharma R&D executive and has recently turned an entrepreneur. His current interests include preventive and wellness based interventions to optimise health, primarily focused on Nutrition and Sleep.
Swami completed his degrees in Medicine (M.B., B.S. Madras University) and Clinical Pharmacology (M.D. Postgraduate Institute of Medical Education and Research, Chandigarh) before moving to the University of Pennsylvania where he studied for a PhD in Molecular Pharmacology. He then worked at the National Institute of Neurological Disorders and Stroke in Bethesda where he carried out electrophysiological studies of NMDA receptors in hippocampal slices in the context of epilepsy.
Swami returned to India in 1995 to take up a position at Dr Reddy's Research Foundation as Head of Clinical Research and DMPK. He led the team that filed the first IND from Dr Reddy's for a new molecule. Dr Swami subsequently moved through different roles including marketing and strategy. He initiated Dr Reddy's Contract Chemistry services business and then set up an independent subsidiary company of Dr Reddy's – Aurigene Discovery Technologies. He moved to Bangalore as the first MD and COO of Aurigene. He led the team responsible for the construction of a greenfield drug discovery facility occupying over 200000 SFt of space – the first structure-based drug discovery services CRO in India. Subsequently, Dr Swami has held leadership roles at Sanmar (Chief Executive – Research Businesses), Rheoscience A/S (Head – India operations and Business Development), Merck and Co., Inc. (Head, Licensing – India, and SE Asia) and Abbott Nutrition (Head – R&D, India). He has recently founded Nutrea a start-up nutrition company based in Bangalore, India. Dr Swami actively engages in a consulting role with life science companies in India.
In his current role at Nutrea, he has championed product concepts for lifestyle diseases wherein functional ingredients are multiplexed to derive optimal benefits. Nutrea has developed products in the Meal Replacement space and for Diabetes for third parties. Nutrea is also building an affordable (less than Rs 5 per serve) mass market nutrition product - PoshanDhan - funded by the Government of Karnataka Grand Challenges Grant Program.
He has published and presented extensively in the areas of nutrition, cancer, neuropharmacology, drug discovery, DMPK, entrepreneurship, and innovation strategy. He was awarded a research fellowship at the University of Pennsylvania and was a Chevening scholar of the British Foreign Commonwealth office at the London School of Economics in 1999. He has attended executive programs at Stanford GSB, Indian School of Business and Indian Institute of Management.